Absorb the World's Best Leadership Thinking 89.6% Faster Than Reading a Book
How Busy Leaders Keep Their Edge with a Minimal Investment of Time, Energy, and Focus
In a moment, you'll discover why these lofty claims are accurate and are precisely what you can expect after investing in LeaderBooks™.
But first, let's consider what's at stake.
The Secret Behind the Busiest, Most Successful Leaders
You're busy. You're building a business, team, or career, all while doing your best not to lose the non-work half of your life at the same time.
Developing your leadership skills, staying in tune with the best thought-leadership, and putting these philosophies in action keep you fresh, relevant, and effective. This is crucial to your success.
The Failure-Prone "Slow-Boat Approach"
But where do you find practical guidance or the time to absorb and apply it?
A typical 288-page business book takes the average reader 4.8 hours to read. Do you have that much extra time?
And if someone does read or listen to this book, they can miss the main points or be left wondering how to apply the concepts to their life. A frustrating experience.
A Brand-New Way to Transform Your Leadership
Rather than spending 5-hours reading a leadership book, hoping you caught the main points, and deciphering how they apply to your situation, LeaderBooks is a whole new approach to level up your leadership thinking.
In just 30-minutes, you'll understand all of the book's key concepts—just 10.4% of the time it takes to read a book.
Here's How It Works
With each activation guide, you'll:
Have the world's best thinking on mindset, productivity, and leadership waiting to work for you.
Tap into the fastest path to absorbing this leading-edge knowledge—you won't need to read the book if you don't want to.
Gain access to action prompts that help you apply the concepts immediately to your work.
Have a reading plan to guide you through every detail of the book if you want to access every bit of the author's thinking.
Plus, with action prompts, guidance, and additional resources, your leadership skills will stay sharp, placing you and your team in a position to win.
What Am I Getting?
When you invest in the LeaderBooks Library, you're getting access to 34 activation guides covering topics every leader should care about, including:
What's My Investment?
If you were to buy each book at the typical hardcover price of $24.99, you'd pay $849.66. And that doesn't include the 163.2 hours to read them—without insights, prompts, and help to learn and apply the key concepts.
With LeaderBooks, you're getting a complete summary, action plans, prompts, and additional resources--getting you better results 89.6% faster than plain reading.
And you're getting the entire LeaderBooks Library of activation guides for just $497.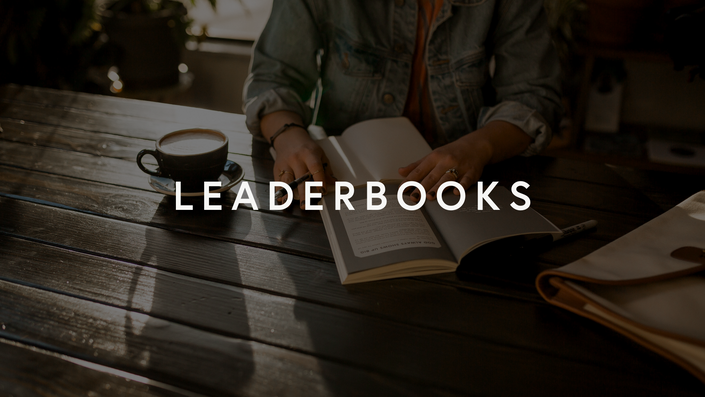 Sharpen Your Edge as a Leader 
You have two choices:
First, you can do nothing. This is the easy path but leads to more of the same: long, busy days with no time left over to sharpen your skills or discover fresh ideas that could propel your career forward.
Second, invest in yourself and get the fast-pass to level up your skills and thinking in a fraction of the time—regardless of how busy your schedule is.